Technideck: our new intuitive decking system on aluminum structure.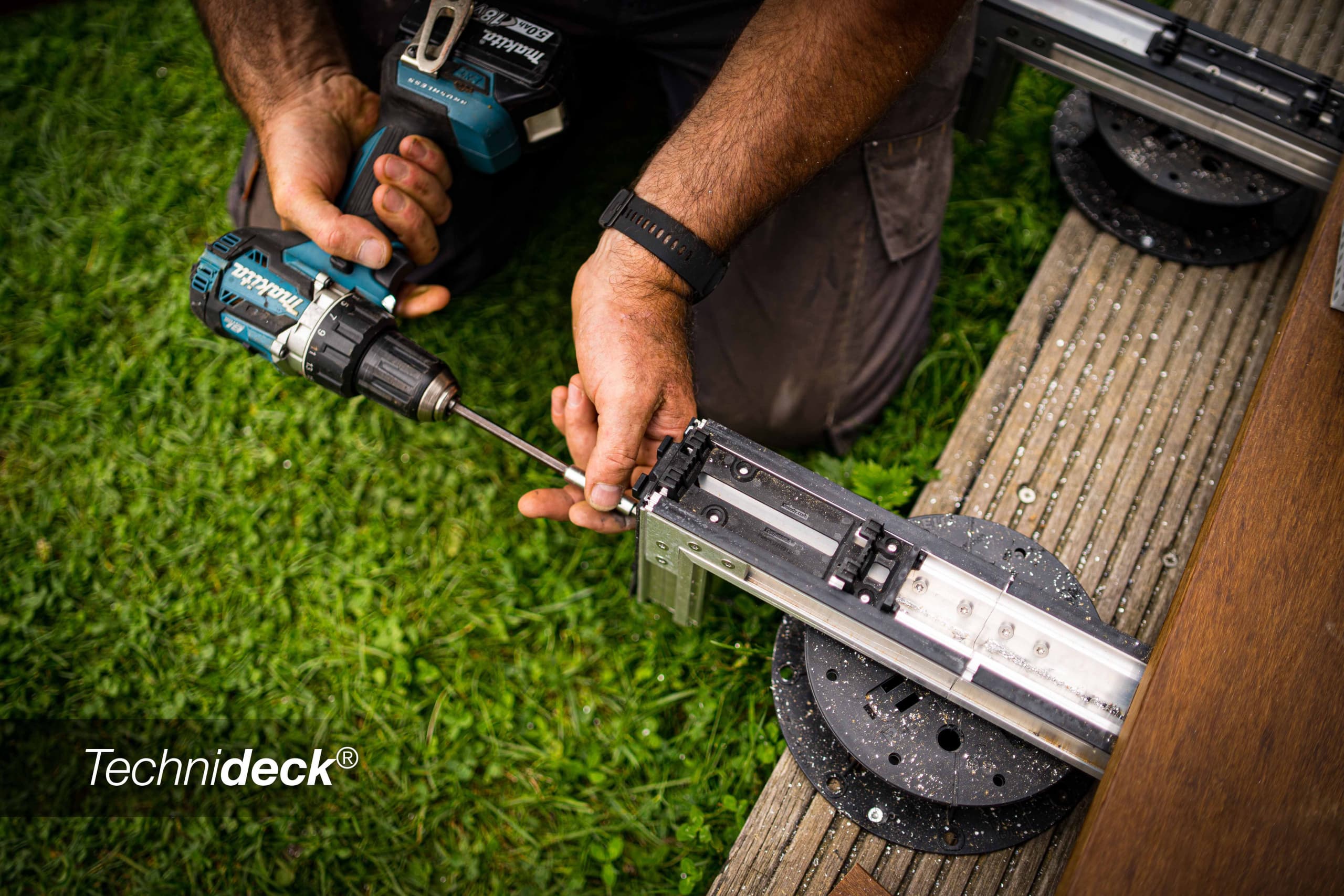 Fast, easy and always without screws.
Fast, Easy and Durable.
These three words define our brand new Technideck aluminum decking system. Launched in 2021 with an official release in early 2022, the Technideck decking system will undoubtedly become the benchmark for premium invisible fastening decking solutions. Technideck has all the advantages of its big brother Softline and adopts the technicality of its cousin Techniclic.
Why did you develop Technideck?
If we have chosen to develop Technideck it is above all to meet the needs of our professional and private customers. Wood professionals and dealers needed a decking system for large projects, a premium wood decking system with unmatched ease of assembly to be more productive on the job site. For our private customers, it is to have access to a garden parquet, a premium terrace in different tones, different widths of boards from 100 to 140 millimeters at a competitive price.
What is the difference with Softline decking?
There are several differences with our flagship Softline system. First of all, the Technideck system has two widths of blades in 100 and 140mm unlike the Softline which has only 96mm (for teak) and 100mm. Beyond the aesthetics, the substructure is different, the Softline is equipped with a solid wood substructure while the Technideck is supplied with a pre-mounted aluminum substructure. This difference is not noticeable to you as a deck owner, but is important to professionals who will choose the material with which they are more familiar.
Our first C-Tech Technideck Bamboo deck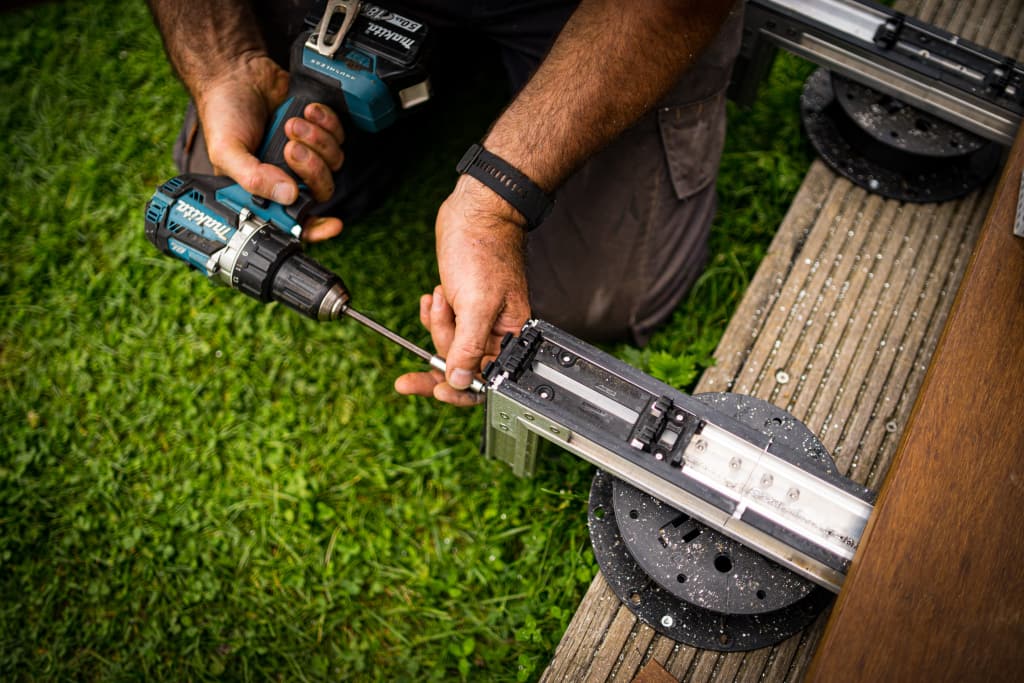 What next for Technideck?
For 2022 many Technideck decking projects are underway, soon we will release our Technideck system installation video! We will keep you informed of the upcoming developments for our new Technideck system.
We also invite future owners to send us pictures of their terraces or to contact us if you want one of our photographers to take a picture of your terrace, gifts are to be won!
Do you also want a Technideck deck?
Don't wait any longer and contact us to receive documentation and information about our Technideck system directly from our teams.
Vous avez des
questions

?

Find the answers to all your questions

Consult the FAQs