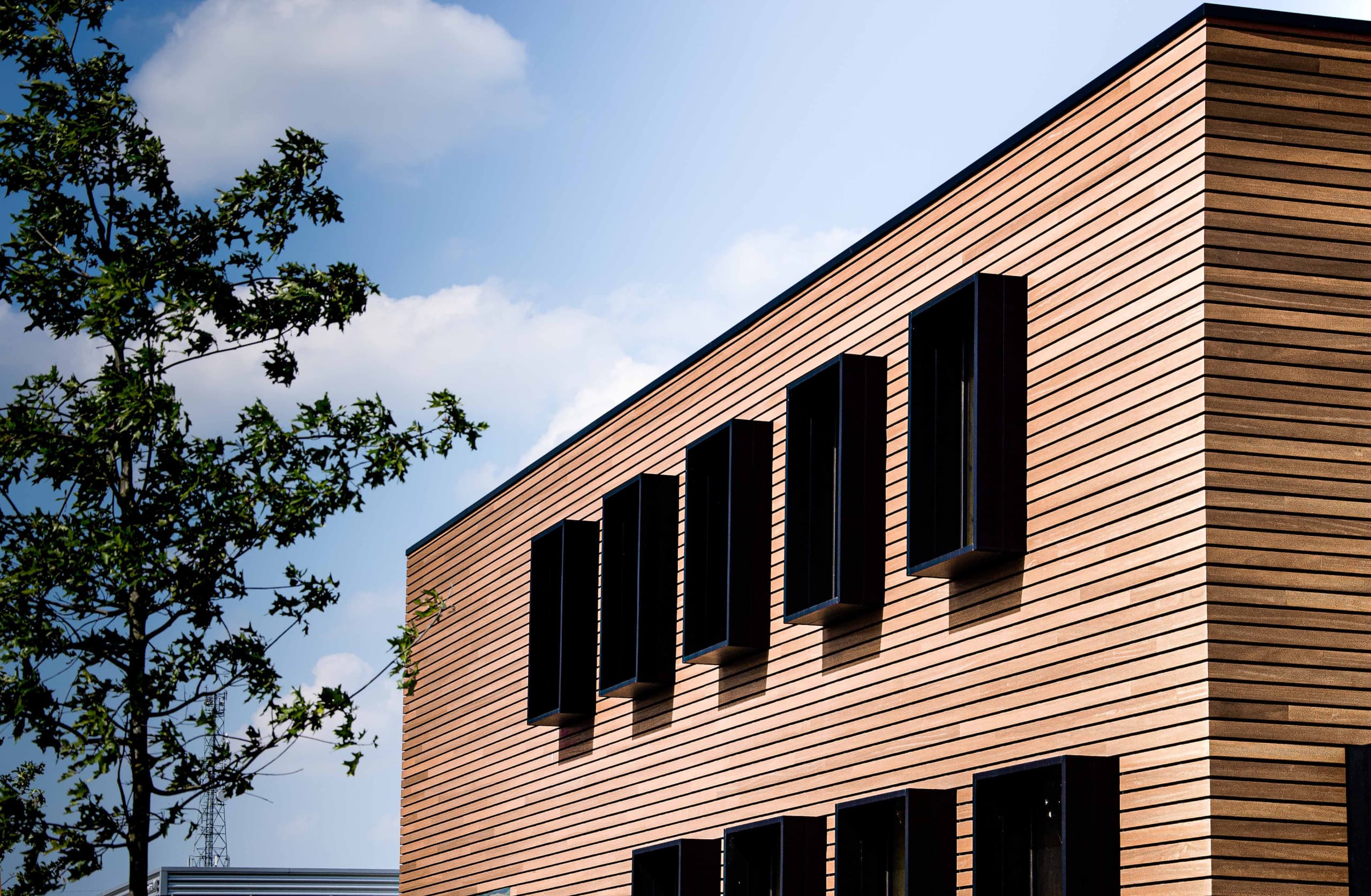 Techniclic
Easy. Modern. Invisible.
Techniclic, a modern wooden cladding system with invisible fixation.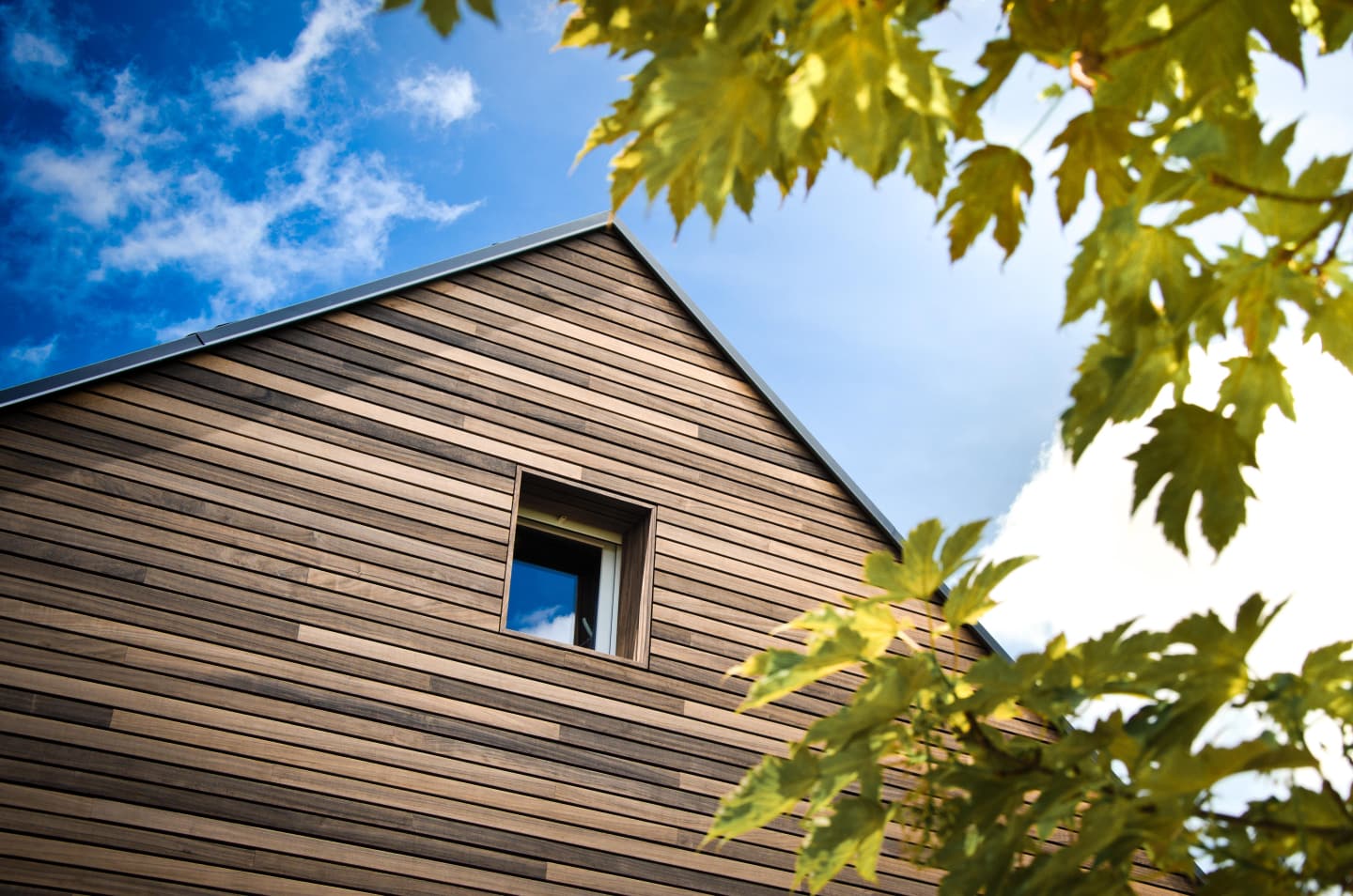 Easy. Modern. Invisible.
The Techniclic system allows the covering of exterior facades, ceilings and interior walls with wood fixed with hidden fasterners.
Installed horizontally or vertically, with more or less space between the planks, the system is available in different widths of boards and wooden species.
3 boards widths.
Thanks to its patented clips and its modularity, the Techniclic system makes it possible to vary the widths of the boards on its wooden front.
Available in 60, 100 or 140mm, Techniclic cladding boards mix together to create an unequaled and aesthetic facade style and this always without screws.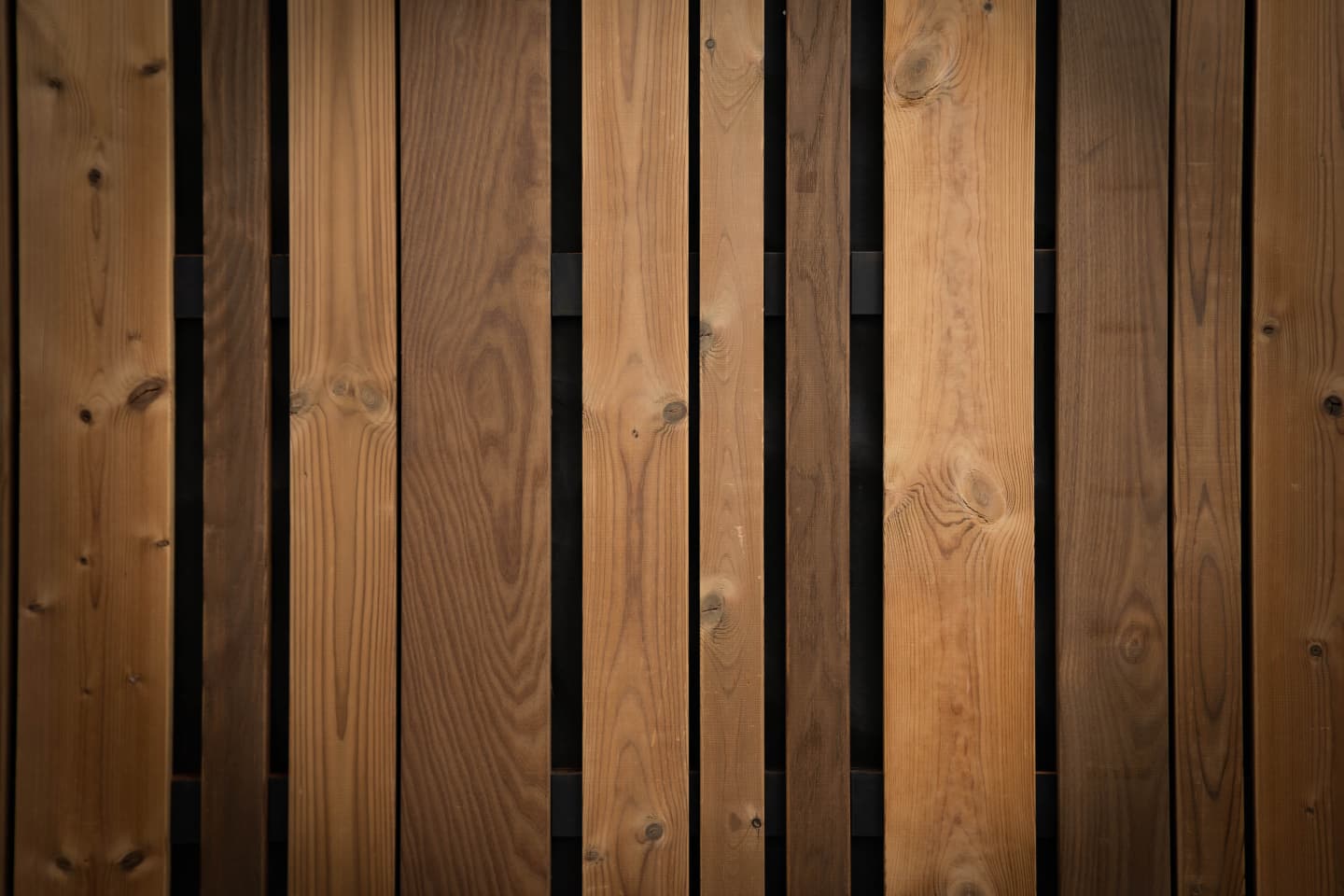 Mix, Mix and Mix.
There are 4 possibilities of spacing between the boards
Thanks to the spacer, a simple accessory that clips itself onto the fastener, it is possible to space up the boards with 3 additional widths.
4 types of spaces available (possibility to mix)
Contemporary / modern effect
Ventilation of the cladding
Accentuation of the openwork character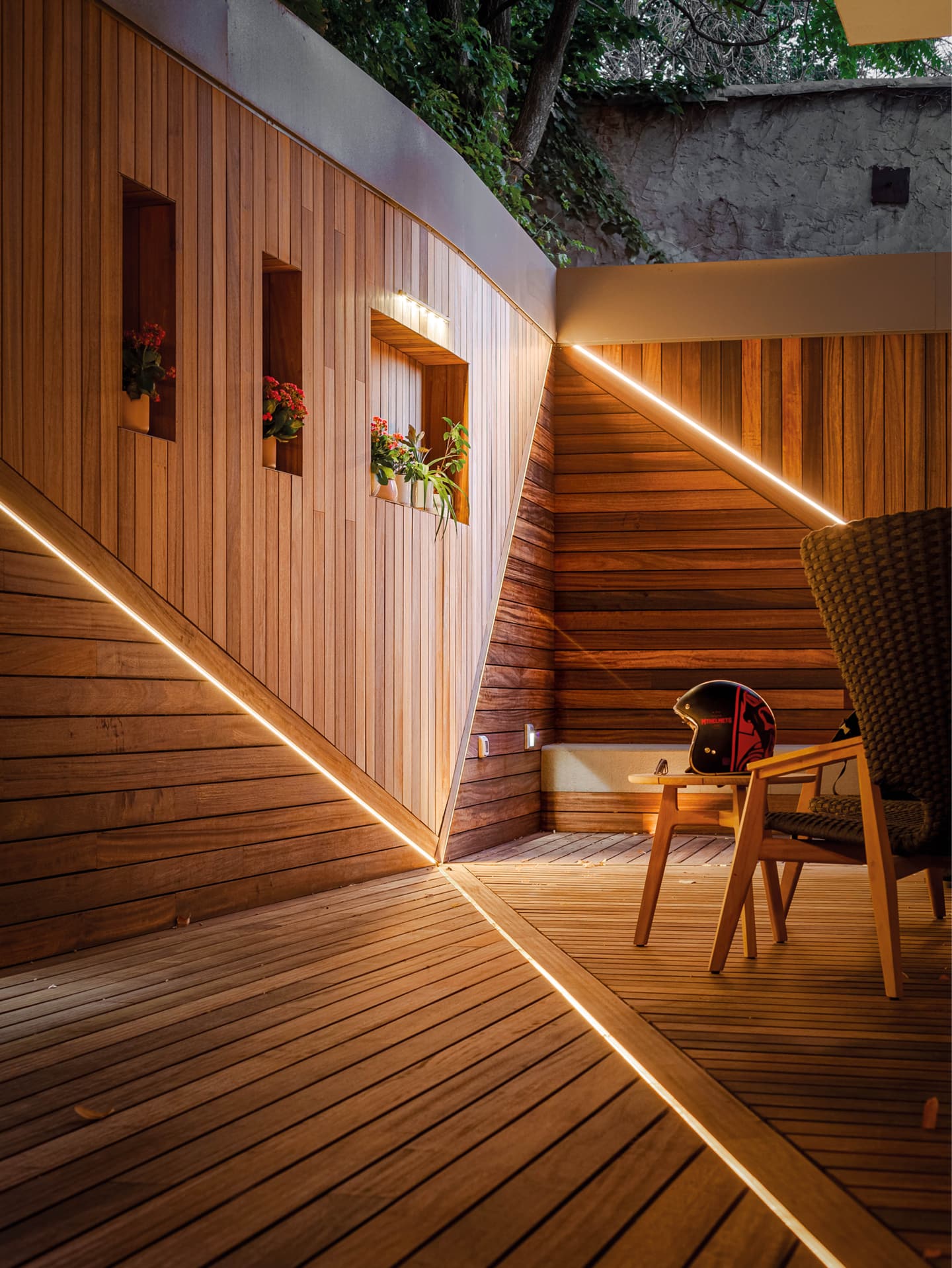 In all directions.
Vertical, horizontal, diagonal…it's up to you.
One of the big advantages of the Techniclic wooden facade system is the possibility of orienting the boards in any direction. This flexibility is unique because it does not require any additional accessories beside the sapcers and still allows a premium rendering without visible fixing.
Benefits
Quick

Very fast installation of the cladding

Modular

Thanks to the 3 installation directions, the 3 widths of boards, the 4 possible spaces between them and the various wood species, the Techniclic system is ultra modular.

100% invisible

The boards are attached 100% invisibly.

Interchangeable boards

Each board can be removed and/or replaced independently.

Complete system

Vetedy supplies the fasteners and the cladding boards and thus ensures the compatibility and quality of all the cladding components.
Types of wood
* Non-contractual photos
Nordic Pine

20 x 60/100/140 x 2000/2400 mm

Siberian larch

20 x 60 x 2000/2400 mm

Jaya

20 x 60/100 x 2000/2400 mm

Ayous

20 x 60/100/140 x 2000/2400 mm

Ash

20 x 60/100/140 x 2000/2400 mm

Padouk

20 x 60/100 x 2000/2400 mm

Teak Unijoint

20 x 60/100 x 2000/2400 mm
The advantages of our selected woods
Durability class 1
Class of use 4 and/or covering class 5
Naturally durable wood requiring no treatment
Selected for their natural stability
Choice of selected wood, premium quality.
Kiln Dried (KD) wood 13% (+/- 2%)
100% natural wood, no processing
Wood certified FSC, VLK, IBAMA, OLB and/or with EUTR FLEGT certificates.
Get inspired with our inspirational photo library
Discover Softline
Discover the advantages of Softline, our decking system with invisible fixation patented since 2001

Discover Softline
Find a
reseller
Enter a postal code or a city
Do you have any
questions

?

Find the answers to all your questions

Consult the FAQs