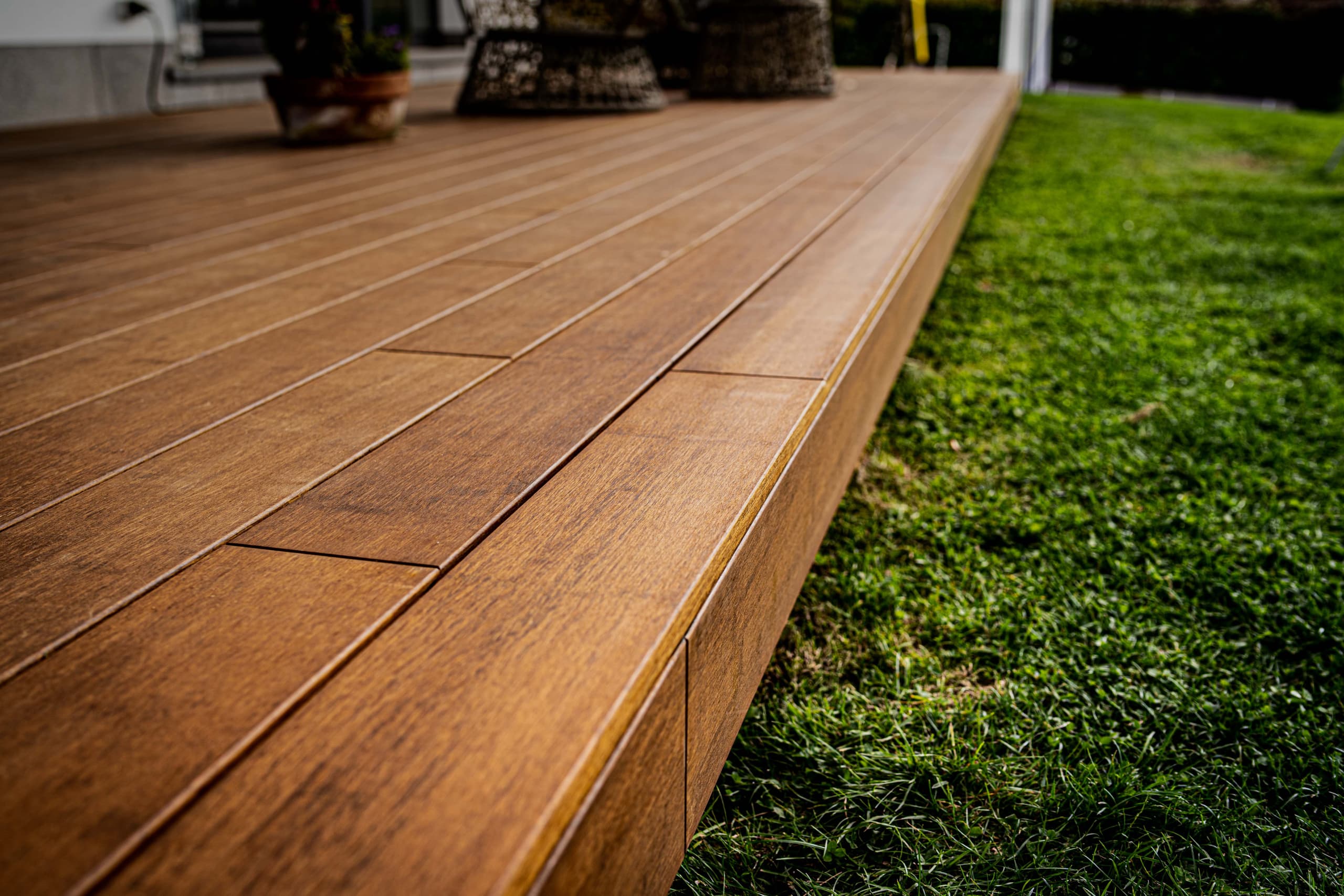 Technideck wooden deck
Intuitive wood decking system with fasteners
invisible fixation on aluminum structure
An ingenious system that is ultra fast, easy to install, invisible and durable.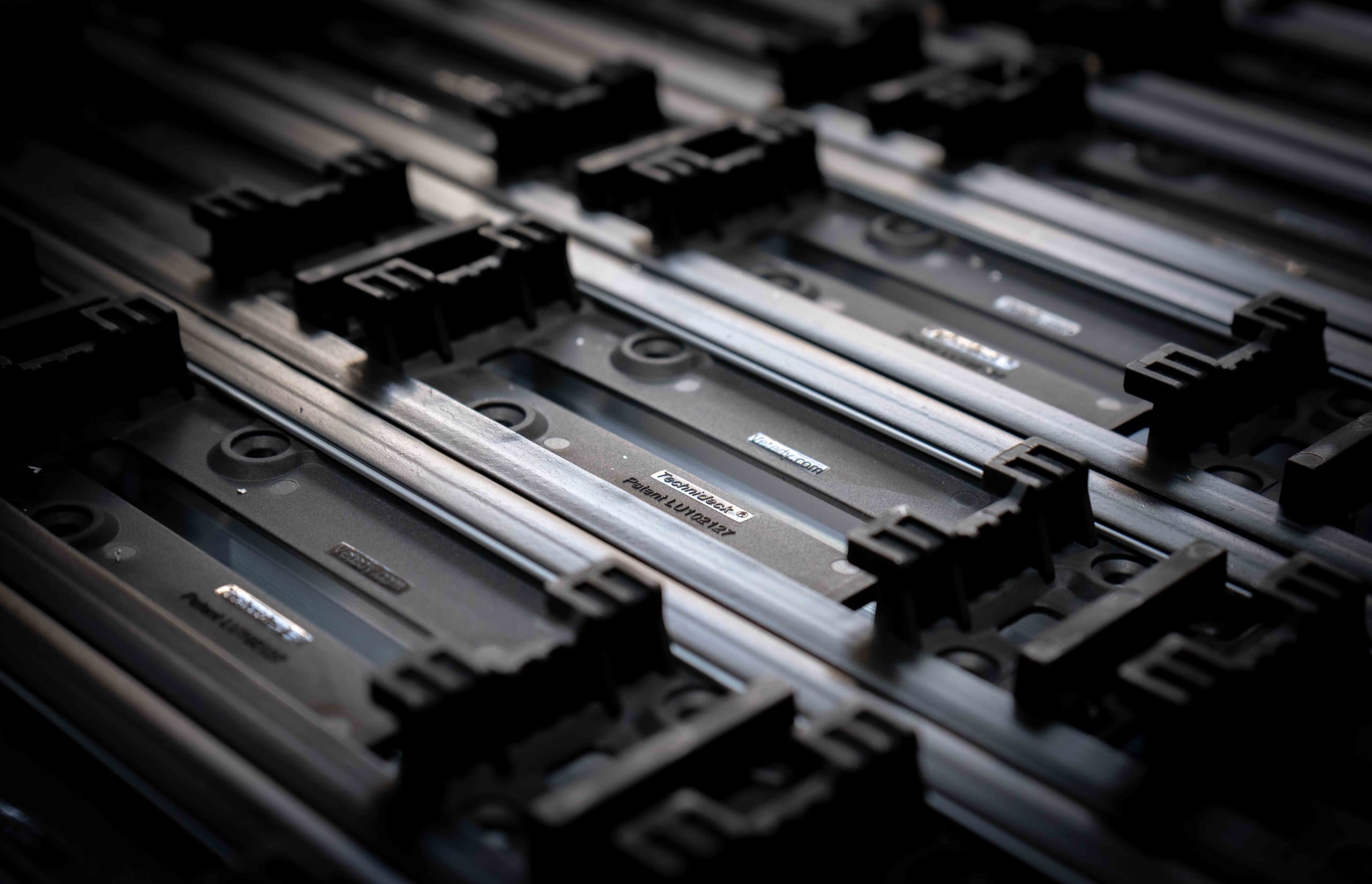 100% Invisible. Fast. Rot-resistant
Technideck is a unique and complete wood decking system with 100% invisible fastening on aluminum structure.
It is the result of many years of research and development that combines the experience of Softline wood decking systems and Techniclic wood siding. This new process composed of clips pre-mounted on aluminum joists will allow you to install and build your wood deck in record time never equaled.
The systems designed by Vetedy have always advocated 100% invisible fastening: no visible screws for an outdoor deck made of wood only.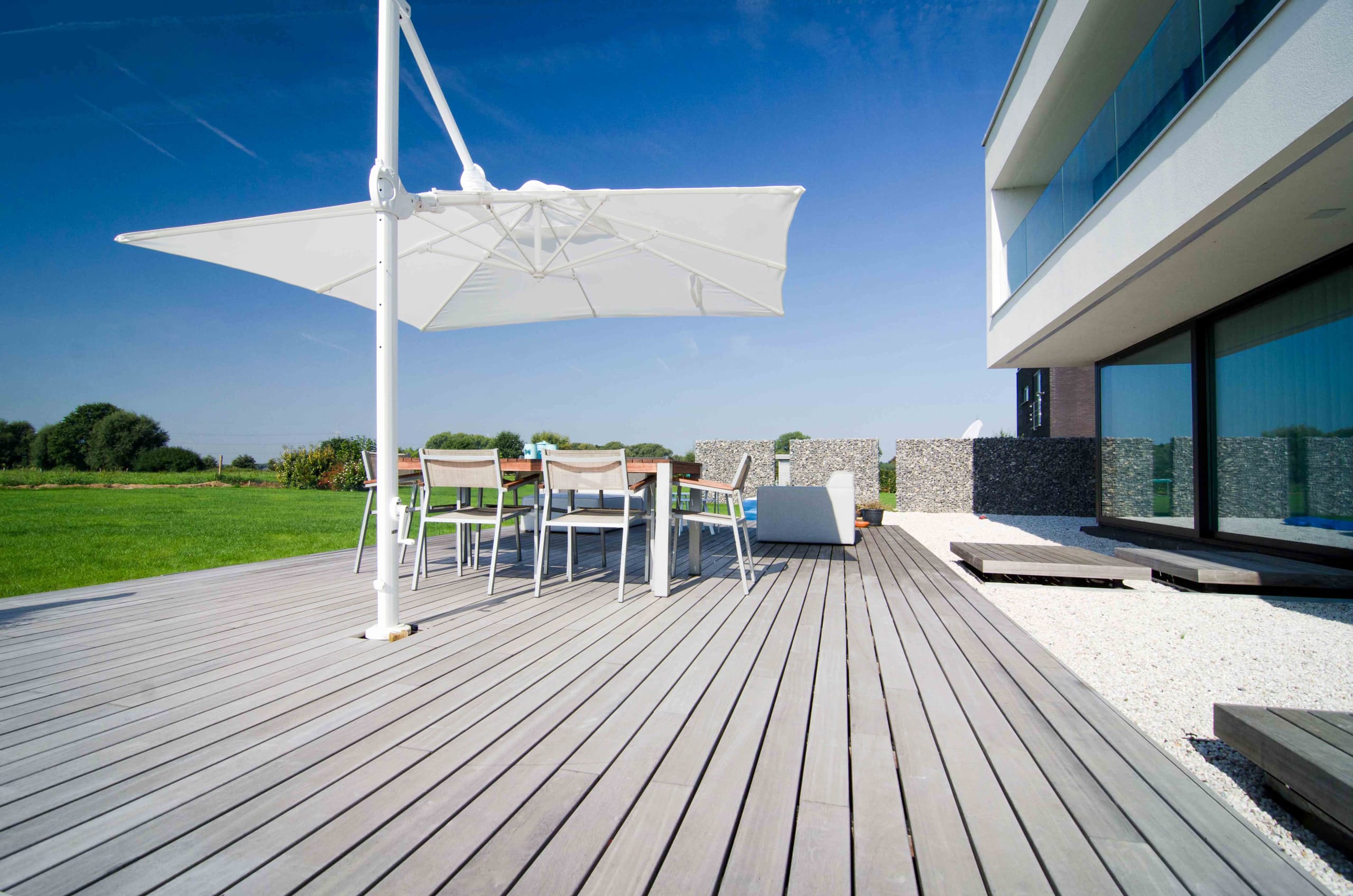 Modular Wood Decks, Infinite Possibilities.
Technideck is the safe decking system that revolutionizes your outdoor projects.
The Technideck system has been conceived and designed for a quick and easy installation thanks to its unique patented clip and to the very few accessories needed to achieve any kind of finish without visible fixing.
This process made of aluminum and composite has been developed in such a way that it can withstand all climatic and mechanical stresses. The aluminum joists have an EPDM gasket that allows the Technideck decking system to be extremely quiet and smooth when walking.
Benefits
Speed of installation

Delivered with already pre-mounted clips in the aluminum joists and requiring very few installation accessories, the Technideck system is ultra fast to install without neglecting the technicality and durability of the deck.

Complete system

Vetedy supplies the fastening, the structure and the deck boards and thus ensures the compatibility and quality of all deck components.

Removable

The Technideck system allows a quick and easy removal of any board.

Durability

The isolation of the board from the structure, the technical composite material of the fastener, the manufacturing process and the quality of the wood give the Technideck decking system an increased durability.
Types of wood
* Non-contractual photos
Cumaru Blondo

20x100mm – variable lengths

Merbau

20x100mm – variable lengths

Padouk

20x100mm – variable lengths

Ipe

20x100mm – variable lengths

Bamboo C-TECH

20 x 140 x 1850mm

Ash

25x140mm – variable lengths

Padouk

25x140mm – variable lengths

Merbau

25x140mm – variable lengths
The advantages of our selected woods
Wood of durability class 1
Class of use 4 and/or covering class 5
Naturally durable wood requiring no treatment
Selected for their natural stability
Choice of selected wood, A premium quality.
Dry wood KD 13% (+/- 2%)
Material pleasant to walk on, neither hot nor cold
Wood certified FSC, VLK, IBAMA, OLB and or with EUTR FLEGT certificates.
Examples of achievements with Technideck
Get inspired with our inspirational photo library
Discover our Techniclic wood siding system
Discover Techniclic, our modern wood cladding system with modular and durable invisible fasteners.

Discover Techniclic
Find a
reseller
Enter a postal code or a city
Do you have any
questions

?

Find the answers to all your questions

Consult the FAQs