How do I maintain my wood deck?
Does the wood change color?
Comment entretenir ma terrasse en bois ? Le phénomène de grisaillement d'une terrasse en bois est naturel et inévitable. Tout bois soumis à la pluie et aux UV's devient gris. Si votre souhait est d'obtenir une teinte grise sur votre bois, il n'est pas utile d'y apporter un traitement.  

Découvrez notre vidéo Entretien-nettoyage d'une terrasse en bois ici
If you wish to obtain or maintain a more vivid coloring of your deck, it is possible to apply a treatment. In this case, please refer to a distributor listed here in order to obtain the right product for your needs.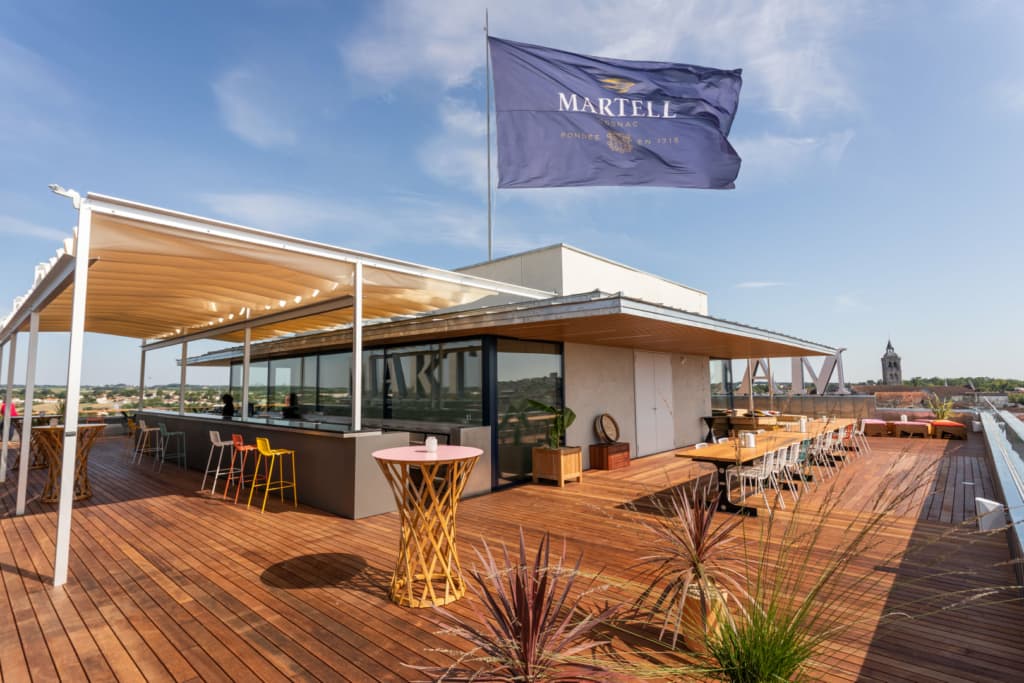 Exemple d'une terrasse en bois softline / Tour Martel à Cognac en France
How to keep the natural color of the wood?
The only way to keep a wood's color more or less natural is to treat it with oil, saturator, stain or any other deck treatment product. Beware, some wood species are extremely sensitive to UV and change color as soon as they are used (eg padauk). If you want to keep the original color of the wood, it is advisable to store it under cover and carry out the treatment before exposing it to natural light. In all cases, please consult the manufacturer of the product you are going to apply.
What should I do if my deck turns grey?
If your deck is turning gray, there's no need to worry. This is a natural phenomenon for all untreated wood. If you don't want your deck to turn gray, you will need to treat it with a saturator or oil.
If you want to leave your deck gray, there is nothing else to do but enjoy your deck and clean it with clear water and a brush once a year.
How do I clean my wood deck?
We strictly forbid cleaning your deck with a high pressure cleaner. This process will have the effect of making the fouling of your terrace faster and faster and gives a brushed effect to the boards with time. In addition, regular cleaning is not easy, which often results in "zebra marks". We recommend the use of a rotary machine with a black pad.
How do I maintain my wood deck?
Thanks to their naturally high durability, the woods offered on the Softline and Technideck systems do not require annual treatment (except for bamboo). Simply give your deck an annual cleaning with clear water or Softclean, which will revive the color of your deck with each cleaning. Softclean is compatible with all types of wood and is not harmful to the environment.
Should you treat your wood decks?
Vetedy 's decking systems are naturally durable and rot-proof. Therefore, they do not require any treatment to preserve their life span. Only bamboo requires annual maintenance.
Is the wood slippery?
Wood only becomes slippery when it is not cleaned. Over the course of the wet winter months, algae formation appears and eventually becomes slippery when the deck is wet. This is the same phenomenon for all smooth coatings.